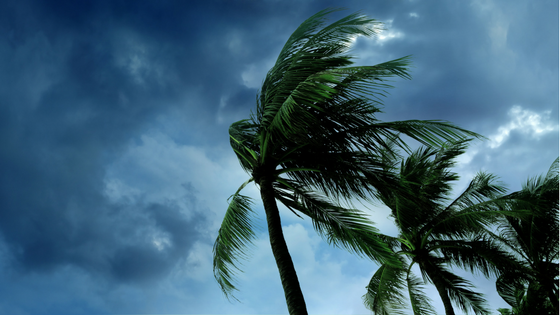 It's tricky to predict what path a hurricane will take. But if you're like us, you're keeping a watchful eye on Hurricane Harvey.
We understand that you might be a little worried right now – it's easy to feel that way with all the news and social media buzzing. But, we want you to FEEL GOOD knowing that we have a plan in place!
All DuGood branches will remain open, unless a mandatory evacuation is called. And, our Eastex Freeway location is equipped with a natural gas generator that will allow our computers and phone system to remain operational – with or without power!
As we continue to track Hurricane Harvey, here are a few ways we recommend being financially prepared:
Get cash today to have on hand.


Just in case you might need it, make any account transfers to cover expenses.


Be sure to gather your identification, multiple debit/credit cards, a checkbook, and other important records in case of evacuation.


Know your PINs and passwords


Sign up to receive text notifications and emails. You can find our email sign up at the bottom of our website.


Check our website often, as we'll post regular updates there.

Let's Stay in Touch!
Is your mind full of questions for us, we're happy to help! In the event of a hurricane or tropical storm, here are a few numbers you can call:
(409) 899-3430
(409) 886-0726
(409) 489-3033
(800) 764-3328
No matter what blows our way, we're here for you before, during, and after the storm. We've got this Southeast Texas! Let's take on Hurricane Harvey together.