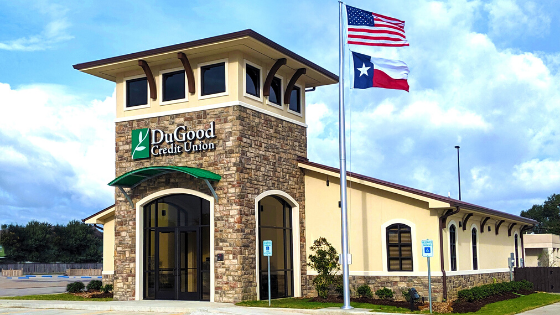 As Texas begins to reopen, we want you to know that DuGood is making preparations too. Beginning Monday, May 18, our lobbies will open to serve you.
For your safety and well-being, we are limiting the number of members in the branch at one time. A greeter will welcome you at the door to find out more about your needs, and he/she will connect you with a DuGood Member Representative as soon as possible.
We appreciate your patience as we practice social distancing.
Drive-Thrus
All drive-thrus will continue to operate as normal.
Digital Services
For fast and easy access to your account, we encourage you to continue taking advantage of our Digital Services. Whether you need to manage your money, open an account, or apply for a loan – you can access our services from your computer or mobile device.
There's nothing like chatting with our members face-to-face, and we look forward to seeing you soon!
As always, if you have questions, please don't hesitate to call us at (409) 899-3430.