Financial Wellness
In today's tough economic climate, people's needs are changing. Don't let the current conditions stand in the way of financial security. At DuGood, we're always working to serve the changing needs of our members, and can help you find innovative ways to make the most of your money.
We're here to help with products and services like debt consolidation options to lower payments, personal budgeting tools, flexible auto payments and lower-rate home loans.
We want you to feel good about your finances, so you can look forward to the future with confidence and create a financial plan that works for you.
Start Tracking

Understand how much money you have
coming in and how you spend it.
Managing your finances starts with knowing where your money is going so you can take steps toward making better financial decisions. Creating budgets and tracking your spending will open your eyes to what expenses are necessary and which are unnecessary. You may be surprised by what you discover. DuGood's Money Management is a great resource that will help you take control of your finances, budget effectively, stay on track, and plan for the future.
View all your Accounts – not just those at DuGood
Separates your spending into categories
Create and track your budget instantly
Get alerts when a payment is due, your balance is low or you've exceeded your budget.
TAke control

CONTROLLING YOUR FINANCES IS
KEY TO FINANCIAL STABILITY.
Creating a budget and tracking expenses will allow you to manage your money effectively and help determine whether you're living within your means. Developing a stronger understanding of basic financial concepts and making little changes in your savings and spending habits can lead to significant improvements in your life. Whether you are trying to buy a home, pay off debt, save for retirement, or achieve any other milestone, we have the resources that can help secure your financial future.
Financial Education
DuGood offers many educational resources to help you make sound financial choices that can lead to long-term financial security. Our online Money Smart courses break down real life financial topics for all lifestyles in simple, interactive videos. Each course offers fun quizzes to test your knowledge and only take a few minutes to complete.
More Resources

---
Articles
Videos
Reduce Debt

REDUCING DEBT CAN POSITIVELY AFFECT
BOTH YOUR FINANCIAL AND MENTAL WELL-BEING.
At DuGood, our goal is to help members build a strong financial foundation. We have several options available to help you consolidate and reduce debt so you can lower your monthly expenses, save money, and have more financial flexibility to achieve your goals and enjoy the things that matter most.
DEBT CONSOLIDATION OPTIONS
More Resources
---
Articles
Videos
Invest in your Future
Violetta is a licensed professional, trained to objectively analyze your investment needs and help you create a financial plan designed to meet your unique goals. She can help with financial planning topics that include:
403b and 401(k) Rollover Options
Mutual Funds
Fixed, Variable and Index Annuities
Life & Long Term Care Insurance
Retirement and Business Services
MEET VIOLETTA PROPPS
DuGood Retirement and Investment Services, available through CUSO Financial Services, L.P. (CFS*), would like to thank you for allowing us the opportunity to service your investment needs. If you have any questions, or require assistance with your investment accounts, please contact CFS* Financial Advisor Violetta Propps.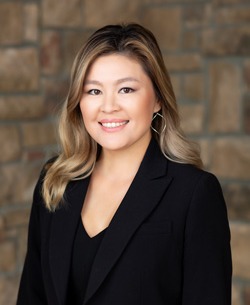 Violetta Propps
Financial Advisor,
CUSO Financial Services, L.P.*
(409) 241-2264
violetta.propps@cusonet.com
*Non-deposit investment products and services are offered through CUSO Financial Services, L.P. ("CFS"), a registered broker-dealer (Member FINRA / SIPC) and SEC Registered Investment Advisor. Products offered through CFS: are not NCUA/NCUSIF or otherwise federally insured, are not guarantees or obligations of the credit union, and may involve investment risk including possible loss of principal. Investment Representatives are registered through CFS. The Credit Union has contracted with CFS to make non-deposit investment products and services available to credit union members.
WE'RE HERE TO HELP WITH YOUR FINANCIAL JOURNEY
Life is a journey! You grow, learn, and change over time… and your financial needs are like that too. At DuGood, we're committed to meeting our members where they're at. We want you to feel good about your finances, so you can look forward to the future with confidence and create a plan that works for you.