Benefits of remote deposit

DEPOSIT CHECKS ANYTIME, ANYWHERE

SAVE TIME—NO DRIVING OR WAITING IN LINE
Register for Remote Deposit
Begin by choosing Check Deposit from the mobile app menu.
Read and accept the terms and conditions.
If your account qualifies, you will have access within one day.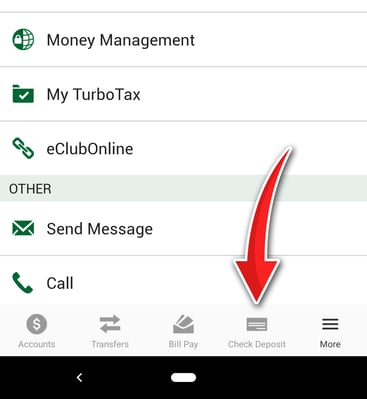 Regulations on Remote Deposit are very specific and must have the proper restrictive endorsement. Your deposit will be rejected if it is not endorsed properly.
On the back of your check:
Make sure all payees endorse the check
Write "For Mobile Deposit Only at DuGood FCU"
Check the Mobile Deposit Box if applicable (optional)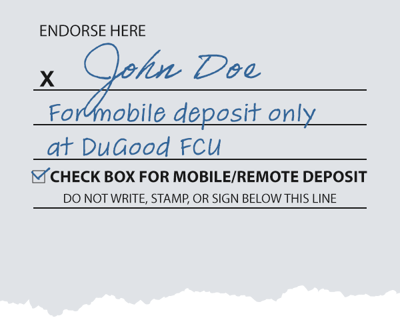 Select the account where you want to deposit the check.

Enter the check amount.

Click on Front to take a picture of the front of the check.
Click on Back to take a picture of the back of the check.
Click the Deposit button.