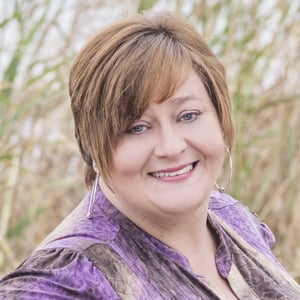 Introducing Angie Benoit Lane, our REALTOR® Spotlight for September. We had an opportunity to ask Angie a few questions about her career as a REALTOR®. Here's what she had to say...
Tell us a little about yourself and what makes you unique as a REALTOR®.
Being a REALTOR® is not ONLY about buying and selling homes (and all that it entails,) but to build a lasting and TRUE relationship with all that I come into contact with!
What do you find most rewarding about your job?
Most rewarding you ask? When sellers receive an offer that makes them beam with happiness and when a buyer walks into a house and says "I'M HOME!"
How many years have you been a REALTOR®?
I started in December of 2016 and have been with Coldwell Banker Southern Homes for over a year and a half and LOVING IT!
What advice do you have for our members preparing to buy a home?
A few key things can make your home buying process successful. Being proactive by establishing a savings account with a set goal in mind, establish and maintain an ideal credit score, attaining a pre-qualification letter so that you are not setting your sights too high or too low, and finally finding a great loan officer and REALTOR® that you feel comfortable with who will communicate and guide you along the way!
Tell us about your personal passions and community involvement - or anything else you'd like to share.
I have always had a passion for people in general. I love to feed people whether it be food to eat or food for your soul! The special needs community has been a part of my life for 22 years! I am an advocate, an ear or shoulder to cry on, for those who need it, and a mom of a special needs young adult who is involved in everything he can be! Our family is very involved in ASK (Adaptive Sports for Kids), Special Olympics SOTXSETX HEROES Team and currently in the beginning stages of putting together a special needs ministry in Orange County!!!!