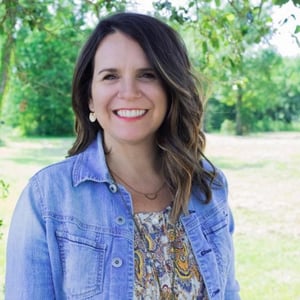 Introducing Kelly Gerlach, our REALTOR® Spotlight for October. We had an opportunity to ask Kelly a few questions about her career as a REALTOR®. Here's what she had to say...
Tell us a little about yourself and what makes you unique as a REALTOR®.
The team I play on! At Countryland Properties, it's not "every man for himself." We strive for unity and constantly work to empower, equip, and educate our team, so that we can offer the best service to our clients and community. So, when I work with a client, they are getting the benefit of resourcing every other agent on our team.
What do you find most rewarding about your job?
I like being able to put people at ease about the process of buying / selling property. It's a lot of information, and I want to make sure my clients are well educated and feel confident as we walk through the process.
How many years have you been a REALTOR®?
This is my first year in real estate. It's a dream I've had for a long time, and my husband encouraged me to go for it! I'm so glad he did. I love the team I work with, the flexibility and pace of the job, and mostly getting to work with people to help achieve their goals.
What advice do you have for our members preparing to buy a home?
Be well informed! Ask questions of your lender and REALTOR® if there is something that you don't understand. Homeownership is a huge commitment, and you need to know what you are getting in to. It can seem like a ton of information is being thrown your way, but you have professionals at your service to help you make the best, most well-informed decision possible. So, use us!
Tell us about your personal passions and community involvement - or anything else you'd like to share.
I love our little corner of the world. The people, the food, the industry, the resources. What a blessing they are! I find great pleasure in having friends over for dinner and think I'm at my best in the kitchen!