Pay from Your DuGood Account
Use your DuGood account to make a payment just once, or schedule auto transfers each month.
Setup:
Log into Online Banking
Find the loan you'd like to make a payment on and click the Pay button
Click the drop down and select the account you'd like to make the payment from
Enter the amount
Click the Repeat Transfer box and choose how often you'd like to make a payment
Confirm that all your payment information is correct
Click Make Transfer
Benefits
Set up a payment to be made each month from your checking account
Change your payment amount or cancel it anytime
Avoid missing your payment and a possible late fee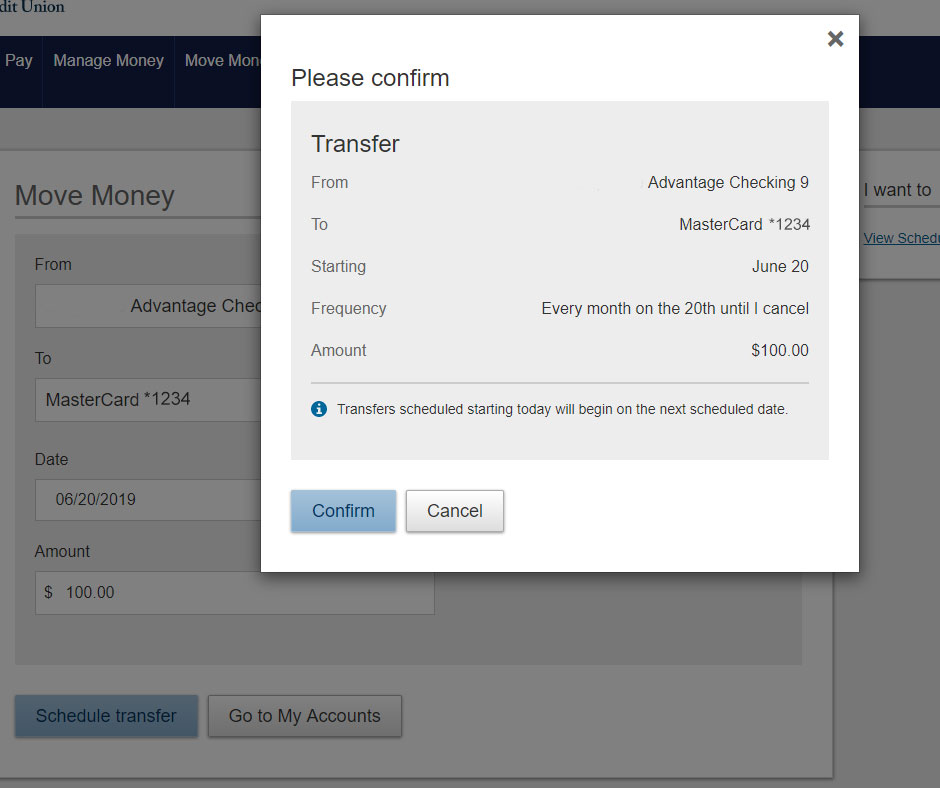 Pay from Another Financial Institution
Each month, we can automatically debit an account at another financial institution using ACH.
We'll take care of the rest
We accept Visa or MasterCard payments from other financial institutions. Log in to Online Banking or the
mobile app to add your credit card.
Setup:
In Online Banking, select Loan Payment by Card under the Move Money menu
In the mobile app, click More and select Loan Payments by Card
Select the loan you would like to pay
Enter the amount, card number, and billing address associated with the card being use to make the payment
Confirm the payment amount is correct and agree to the Terms & Conditions
Click Submit to officially make your loan payment
A message confirming your loan payment will appear
You will receive a confirmation email once your loan payment has been processed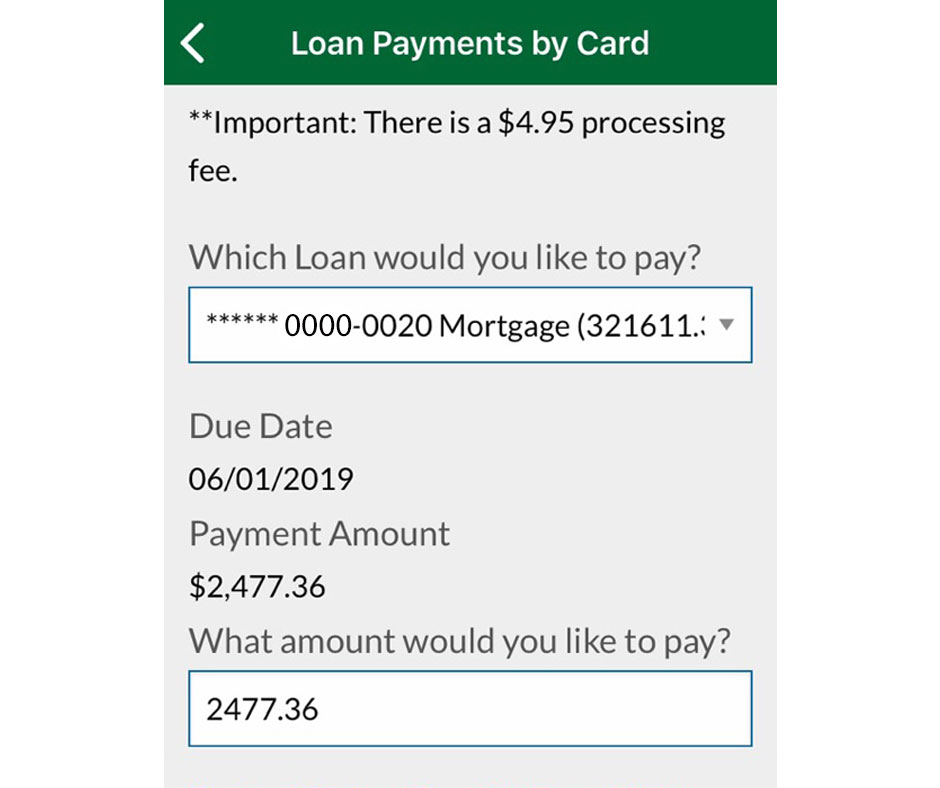 A transaction fee of $4.95 will apply. Payments with a DuGood credit card or debit card are not allowed. Other restrictions apply.