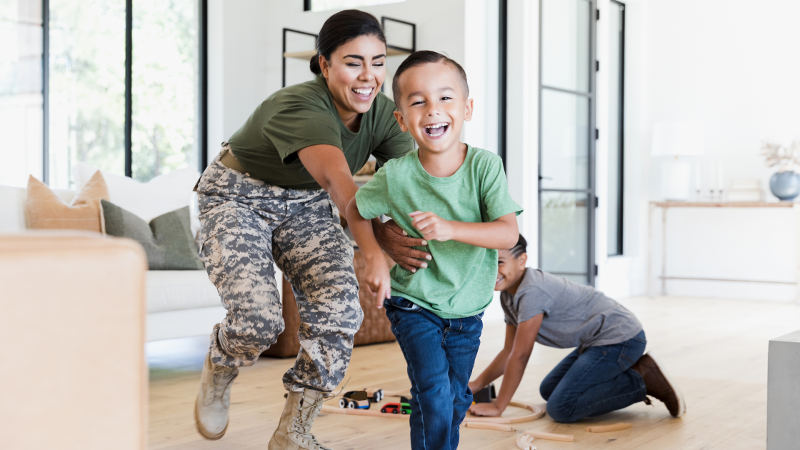 For most of us, buying a home is quite likely one of the largest purchases that we'll make. It's a decision to be carefully considered AND celebrated!
Wondering if making the leap is right for you? We'll explore a few of the benefits of home ownership below.
More Stable Housing Costs
While buying a home requires more money upfront, you'll no longer be subject to the whims of your landlord. DuGood offers fixed-rate mortgages. That means you'll know exactly what to expect because your payment will be the same amount every month. No more worries about potential price increases every time your lease renews.
Better Investment
One of the great things about owning a home is that generally its value increases over time. You'll also have the opportunity build equity.
Equity – the portion of your home that belongs to you.
There are two ways you can build equity:
Making your monthly mortgage payments
Tracking how your home's value increases
If you want / need to move, you'll have the option to sell your home and receive a potential profit. Contrastingly, if you spend $50,000 on rent payments over 5 years – you won't receive any of it back.
A Ready Cash Source
Owning a home is a way of storing and saving money. Remember that equity we were talking about? It can come in handy if you need help with a large project or emergency situation. At DuGood, you can use our home equity loans for any purpose.
Possible Tax Advantages
While paying taxes is a not-so-fun part of adult life, homeowners may have the opportunity to enjoy some relief with tax deductions on things like mortgage interest, insurance premiums, property taxes, and even home improvement projects. Be sure to talk with a tax advisor, so you can get a clear picture of how buying a home can impact your taxes.
Greater Sense of Community
The perks of owning a home extend beyond the financial realm. There's just something about purchasing a home that fosters a deeper sense of belonging and makes you feel more invested in the community around you. You're more likely to get to know your neighbors and become involved in local events.
More Freedom
As a homeowner, you are the master of your environment. You can paint, garden, or tear down walls – all to your liking. Your home is your canvas, and you can personalize it as you wish!
Think you're ready to take the next step and purchase a home? We'd love to walk you through the process! Our home loan experts are happy to help answer your questions. Just give us a call at (409) 726-2126. Or, you can get started online by using our EZ Mortgage App.
*No closing costs on loan amounts below title insurance and regulatory appraisal thresholds, unless an appraisal is requested. Offer valid for a limited time on qualifying Home Equity Loans of $20,000 or more new money.