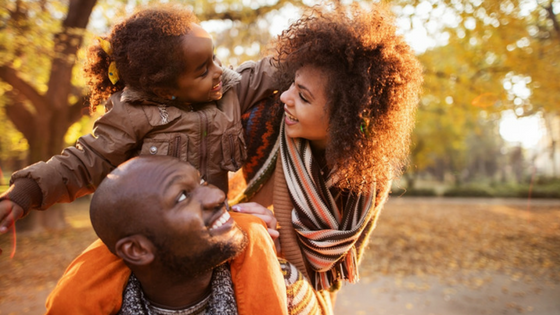 Hey y'all – it's fall! In the aftermath of Harvey, it's difficult to think about anything but hurricane recovery. There are still claims to be filed, houses to be gutted, and homes to be rebuilt. But, we just wanted to remind you to take a few moments to pause. The seasons are changing, and it's ok to have a little fun. Actually, it can be therapeutic!
We understand that your budgets are probably pretty tight right now. But, not to worry! There are lots of fun things to do in Southeast Texas this season that are either free or only cost a few bucks.
1. Classic Movie Nights
Watching movies is extra fun when you grab a friend and head to the historic Jefferson Theatre. This month they're showing several spooky films like:
Friday the Thirteenth – October 13
Young Frankenstein – October 20
Rocky Horror Picture Show – October 27
It's only $5 to catch a flick! Doors open at 6:00 p.m. Shows begin at 7:30 p.m.
2. Dogtoberfest
Happening on October 14, from 8:00 a.m. – 2:00 p.m. Grab your favorite four-legged friend and head to Downtown Beaumont for a Strut Your Mutt competition, PAW readings, Puppy Kissing Booth, PAW-traitures, and more.
At just $1 to enter contests, this event it total bark-gain. Check out the full schedule here.
3. Pumpkin Walk
Happening on October 21, from 6:00 – 9:00 p.m. The historic John J. French Museum is full of spooky surprises. Take a "haunted" tour of the 1845 home, hop on a hay ride, and carve or decorate pumpkins.
Admission is only $5. Float on over to the Beaumont CVB's event page to learn more.
4. Oktoberfest
Happening on October 21, from 3:00 – 8:00 p.m. Strap on your lederhosen and get ready to polka at Rogers Park. Enjoy live performances by The Royal Klobasneks, Cody Schaffer, and Barelands. Treat yourself to a pint and sample food from Blue Dave's BBQ, Taco Local, and Kona Ice.
This event is free and open to the public. No outside food or drinks please!
5. Spindletop Spookfest
Happening on October 25, from 5:00 – 9:00 p.m. Spindletop-Gladys City will be gushing with candy for ghouls and goblins of all ages. Meet some folks from the past, go trick-or-treating around the boomtown, and play a game or two.
Admission is free! Get the scoop on the Boo-mont CVB's event page.
6. McFaddin-Ward House Fall Picnic
Happening on October 26, from 5:30 – 7:30 p.m. Fall, food trucks, friends and family… what could be better? Grab a lawn chair and blanket and enjoy a relaxing evening listening to the sounds of the Kaiser Brothers.
Tour MWH's website to learn more.
7. Rocktoberfest
Happening on October 27, at 5:30 p.m. Rock out with Crannon Hollow and other local and national musicians at the Jefferson Theatre, followed by a showing of The Rocky Horror Picture Show.
Tickets aren't too shabby at just $10. Pick yours up at the Beaumont Civic Center Box office. Call (409) 838-3435 for more info.
8. Eat a Bug at Free Family Arts Day!
Happening on October 28, from 10:00 a.m. – 2:00 p.m. Are you brave enough to eat a fried cricket? Find out at the Art Museum of Southeast Texas! Come dressed in your Halloween costume and sample some creepy critters. Decorate a sugar skull and create cut paper designs and piñatas. Enjoy Latin American music and dancing.
Hop on to AMSET's event page for more info.
9. Dinosaur Day
Happening on October 28, from 9:00 a.m. – 1:00 p.m. The Texas Energy Museum is throwing a prehistoric party and you're invited. "Dinosaur hunters" will teach kids 3 -10 how fossils are found and studied. Kiddos will also have the chance to build a giant paper mâché dinosaur, make a fossil rubbing, and hop on the Ivory Bill for guided river tour about "Dinosaurs on the Neches."
Admission is free! Dig up more details here.