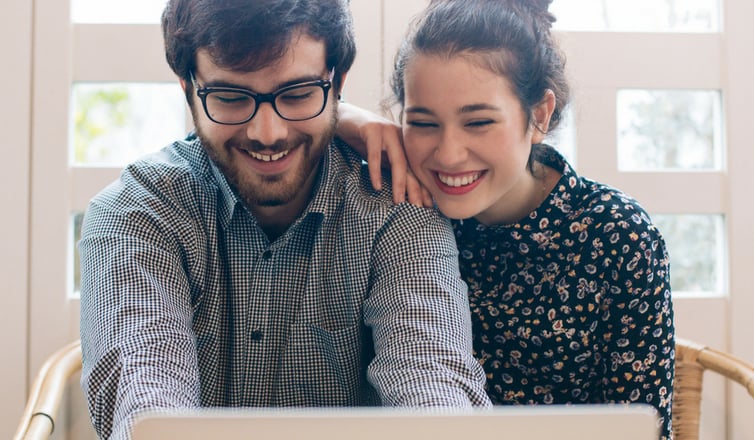 Recently, a friend posted on Facebook: "Really tired of my debit card getting hacked. What gives?" We'll call her… Sally. The names have been changed to protect the innocent. But the facts remain the same. Card skimming and data breaches are as common as ever.
After countless data breaches and scammers that never seem to give up, you might be wondering: is there anything I can do to protect my money? The answer—absolutely!
1. Protect Yourself with ID Theft Protection
If your financial institution offers any type of ID Theft Protection, don't hesitate. Sign up as soon as possible! Here at DuGood, we offer several plans to cover our members and their families. Members who have an Advantage Checking account get Identity Theft Protection that includes credit monitoring, identity monitoring, ID theft reimbursement, and comprehensive resolution services.
2. Check Your Account Often
Don't just wait for your monthly statement! With convenient services like Online Banking, mobile apps, and voice banking with Alexa, keeping track of your account has never been easier. Take a look at your accounts daily, if something fishy is going on, you should be able to spot it quickly.
3. Use Caution When Shopping Online
There are a few places where it's best not to use a debit card—and online is one of them! We're certainly not telling you to stop shopping on your favorite sites. But we can all be a little savvier. Paying with a credit card is a much safer option. What if you don't have one? Sign up for a service like PayPal or Apple Pay that provides an extra layer of protection between you and the merchant. More on that later!
4. Set up Account Alerts
Many financial institutions offer this service, and it's well worth using! At DuGood, we offer our members the opportunity to receive text and email alerts for a variety of reasons. Want to keep a close eye on your account? We recommend setting up an alert that notifies you when large transactions or withdrawals are made.
5. Make Sure Your Passwords Are Strong
The days of setting your password "password" are over. Whether you're creating an online shopping account or your online banking login, be sure your password contains a variety of capital letters, numbers, and symbols. If multi-factor identification is available, enable it! It might take a few extra seconds to log in, but it's worth those few extra seconds when it comes to protecting your money and your identity!
6. Use Your Debit Card Carefully
Debit Cards are easy and convenient, and when on a budget, they a great for every-day purchases. But there are a few places it's best to use another form of payment. Skimmers frequently target gas stations and free-standing ATMs. It's also risky to use your debit card when making hotel, airline, and rental car reservations. If possible, avoid the danger and just don't do it!
7. Sign for your Purchases
When you're in a crowded store, you never know who's looking over your shoulder. That might sound a little paranoid, but scammers are smart, and it's just difficult to tell when you're in a rush. Rather than using your PIN number, opt to run the transaction as credit and sign for the purchase. Plus, DuGood members earn Scholarship or uChoose points anyway—so it's safe and rewarding!
8. Use your Digital Wallet
Using Apple Pay, Google Pay, or Samsung Pay isn't just a trendy thing for hipsters. It's legitimately safer! These digital wallet options provide an extra layer security for your debit and credit cards. Your card numbers are never shared with the merchants or stored on a server. Plus, it's faster too because you don't fumble around with cards or cash at the register. Bonus!
9. Download the CardValet app
Ehen it comes to securing your DuGood debit or credit card, this app is a must have! The CardValet app allows you to turn your credit and debit cards on and off. You can also set geographic restrictions, receive instant transaction alerts, and more. Scammers won't have much of a chance when you have this app in your arsenal.
Closing Thoughts
Keeping your personal and financial information safe is a HUGE priority for us! The aim of this blog certainly isn't to scare you, but we hope it will encourage you to make a few changes that will keep your money safe. As always, if you have questions, we are only a phone call away.