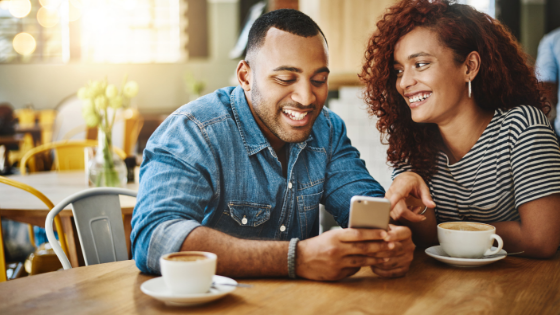 Everyone has different needs and preferences when it comes to checking accounts. Typically, checking accounts are designed for daily transactions, such as paying for groceries or gas or withdrawing cash from an ATM. Which type of checking account is best for you? Here are some things to think about when looking for your ideal account.
What are the features and benefits?
What type of access is available?
What type of member service is given?
DuGood's Advantage Checking
Advantage Checking gives our members even more! For just $5 a month, it comes packed with all kinds of great perks.
Features
No minimum balances
Earn interest on balances of $1,000 or more
No ATM fees*
Identity Theft Protection
Cell Phone Protection (for up to 4 phones)
24/7 Roadside Assistance
Emergency Travel Assistance
Pet Coverage
Plus, when you add a debit card to your Advantage Checking, you'll also have the opportunity to earn uChoose or Scholarship Rewards every time you sign for your purchase.
Accessing your Account
Since you'll likely be using your checking account daily, 24/7 access to your account is a must. Whether you prefer to visit a branch or do everything from your phone, we've got you covered with:
Member Service
We believe getting answers to your questions should be quick and easy! At DuGood, you won't have to deal with the frustration of getting a canned response. You'll be able to speak with a live, local member representative – and we won't penalize you for asking for help.
*A terminal surcharge fee may still apply at certain ATMs. For a complete list of totally free ATMs, visit our ATM locations page.