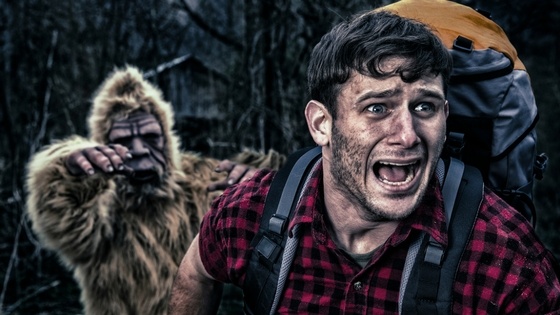 With International Credit Union Day right around the corner, we'd like to clear up the four biggest myths about credit unions.
Ok, so maybe they don't have anything to do with Bigfoot or the Lochness Monster… or driving down Sarah Jane Road. But, we're here to set the record straight. Credit unions are pretty awesome!
1. They aren't big enough.
There are big and small credit unions, but just like banks, your deposits at a credit union are insured by the federal government up to $250,000.
DuGood might not be the "fanciest" credit union around, but we're ok with that. We believe in building simple, welcoming branches close to the places you live and work. Currently, we have 10 locations throughout Nederland, Beaumont, Port Neches, Lumberton, Vidor, Orange, and Jasper.
2. It will be hard to access my money.
Credit unions have access to a network of 30,000 free ATMs and 5,000 shared branching locations, making it easy for you to access your money anywhere.
Although we're a local credit union, our reach goes far beyond Southeast Texas! As mentioned in the previous paragraph, we've partnered with thousands of other credit unions across the nation (and in your neighborhood) to provide you with free branch and ATM access.
3. I can't join.
Anybody can join a credit union. You may be eligible based on your employer, where you live, or your family, as most credit unions allow members' families to join.
Do you live, work, or worship in Jefferson, Hardin, Orange or Jasper County? You're eligible to become a DuGood member. You can get started by opening a savings account with just $5.
4. They don't offer as many perks as banks.
Credit unions offer the same financial products as banks—checking accounts, debit and credit cards, online banking, IRAs (individual retirement accounts), and home and auto loans—but because they're not-for-profit, they often offer better rates than banks.
We offer many of the same tech services too! At DuGood, we believe managing your money should be simple. That's why we offer products like our mobile app, remote deposit, Popmoney, CardValet, and Digital Wallet.
How We're Celebrating International CU Day
Credit unions have accomplished a lot since the movement first began in 1864. And each year during October, we set aside a day to celebrate! This year, credit unions around the world are rallying around the theme "Dreams Thrive Here."
On Thursday, October 19, we invite you to stop by your local branch. We'll be serving up free ice cream… and a few other surprises. We hope to see you there!