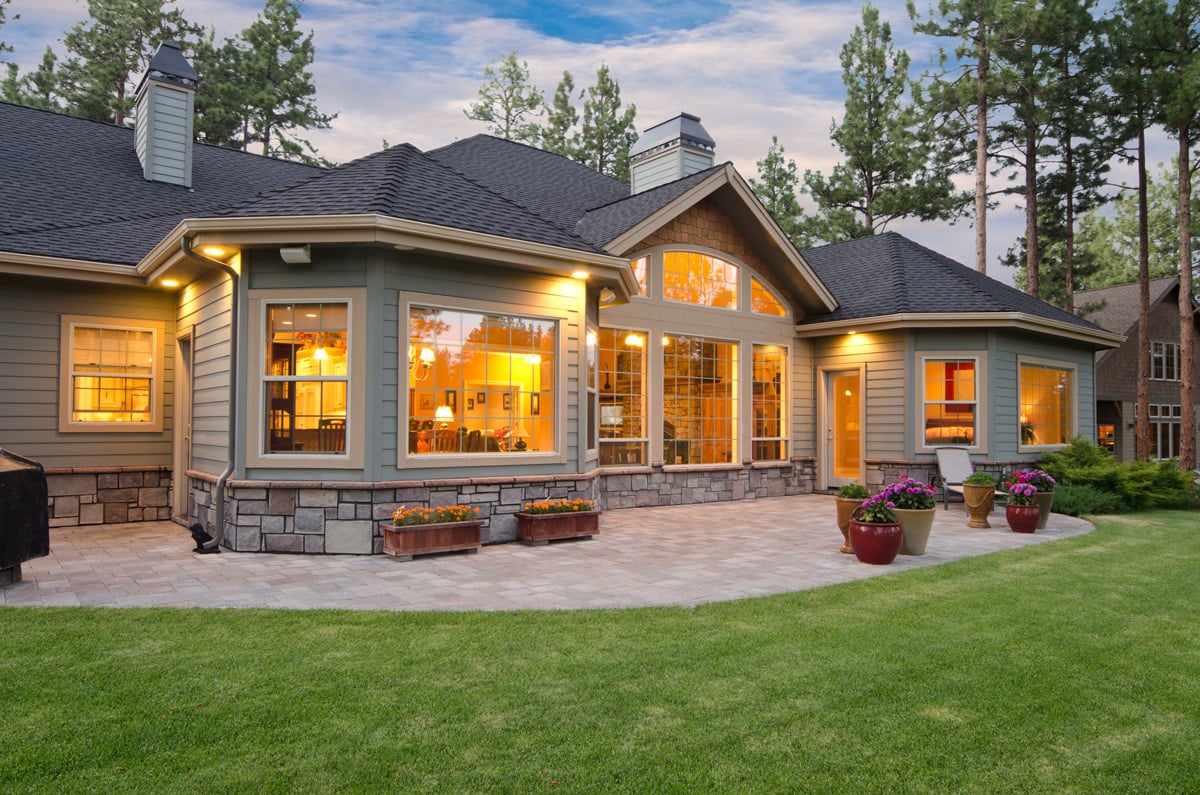 So, you've decided to take the plunge and buy a new home. Maybe you're looking to upgrade your home to better accommodate your growing family, or perhaps it's your first new home. Regardless of the reasons, buying a new home is an exciting adventure. But before you start your journey, we're sharing the ultimate home buying checklist to better prepare you for the road ahead.
<< Go back to our Mortgage Center.
KNOW WHAT'S IN YOUR CREDIT REPORT
A credit report is a detailed summary of an individual's credit history prepared by a credit bureau such as Equifax, Experian, or TransUnion. The report often includes personal information, details on lines of credit, public records such as bankruptcies, and a list of previous entities that have requested your specific credit history. Your credit report can determine the amount of funding you're approved for. The higher your score, the more likely you'll be approved for a higher amount. If your score is lower, the approval amount may be lower. Start the process to get your FREE annual credit report HERE.
HAVE A DOWN PAYMENT
The initial money you put toward the total cost of your home is considered your down payment. At DuGood, we offer 95% Conventional financing which means you would need a 5% down payment. So, depending on how much money you have saved already, set a budget for the total cost of your home to make sure you can afford the down payment. If you want to raise your budget, take a little more time to save the amount you need.
SHOW JOB STABILITY
When purchasing a home, timing is everything. What we mean by that is if you have a job and you've been there quite a bit of time, applying for a home loan now would be ideal. If for some reason you lose your job and/or started a new job, it's not a deal-breaker but lenders prefer to see a job history of at least two years or more. At DuGood, we look at your entire employment history during the mortgage approval process.
CHECK YOUR DEBT-TO-INCOME RATIO
To better understand how much of your income will go toward your mortgage payments, lenders need to know your debt-to-income ratio. This analysis considers how much total debt you have at the time of your loan process. Lenders calculate it based on your total income (before taxes are taken out) compared to your total outstanding debt. If the ratio is too high, this could be a warning sign that you may not be able to afford a mortgage until your debt is paid down.
GET PRE-QUALIFIED
If you're ready to start your home buying journey, getting pre-qualified is the first step. It's a quick and easy process that will help determine how much of a loan you can afford. Our Mortgage experts will help you through the process, explain all options and recommend the loan that's right for you.
Please feel free to reach out to one of our loan professionals with any questions you may have at (409) 726-2126.
Love all things good from DuGood Federal Credit Union? Don't forget to follow us for the latest news, trends, and events on Facebook, Instagram, Twitter, Linked In, Snapchat, and YouTube.
---