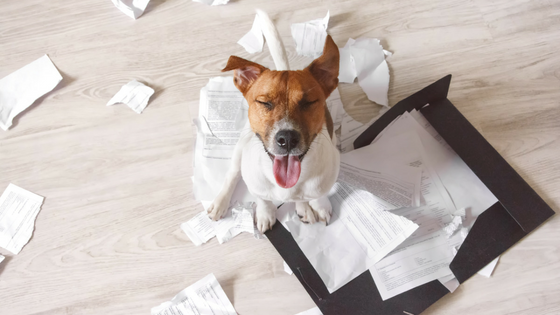 One the best ways you can defend yourself against identity theft or other forms of fraud is to shred important documents when you don't need them anymore. But, what is considered an important document? The following is what we recommend you shred:
ATM Receipts. You don't need them after you have compared them with your online account or paper statement.
Tax Returns. The IRS states that you should keep your tax returns for approximately three years. After that, it is recommended you shred them because of the personal and financial information on them.
Monthly Account Statements. Regardless of the account type, any type of monthly financial statement you receive should be shredded after three years.
Plastic Cards. If you have an expired credit or debit card, be sure to shred it. You should never just throw it away.
Paycheck Stubs. You really should only keep your latest paycheck stubs if you are applying for a mortgage loan. Otherwise, you can shred the ones you don't need.
Insurance Policies, Claims and Payment Information. Anything about your insurance policy should be kept as long as you have your policy. You should speak to your broker to see how long you should keep claims and payment information, and anything you do not need to keep should be shredded.
Loan Information. Anything that has to do with a mortgage loan, auto loan or other type of loan that includes your loan number, address, Social Security Number or other personal financial information should be shredded when you do not need it any longer.
The best rule of thumb to follow is if there is personal financial information on the document or form, you should shred it.
How DuGood Can Help
Don't have a shredder at home? We've got you covered! If you're a DuGood member, we'd like to invite you to our FREE Shred Week on August 6 – 10. It's going on all our branches. If you're planning on bringing a large load, we ask that you please limit it to two trash bags because of space constraints.
SubscriberMail by HarlandeClarke® Contest Base™