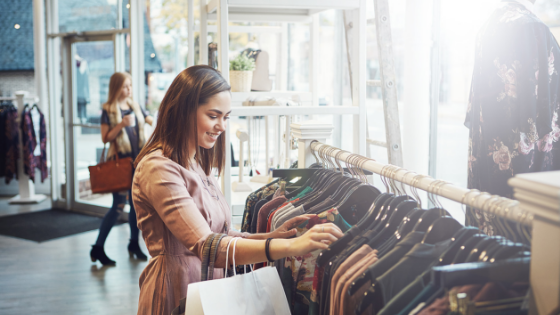 The pumpkin spice latte is back on the menu at Starbucks. And you know what that means… fall has officially arrived.
While it may not be time for cozy sweaters and turning leaves just yet (we do live in Southeast Texas), it is the season for falling prices. September through November is prime time to save money on several "big ticket" items you might need for your home.
1. Mattresses and Linens
Best month to buy: September
In need of a comfy place to rest your head? Labor Day kicks off the sale season for mattresses. Retailers typically offer deep discounts in order to make room for new inventory. You can also snag great deals on bedding, towels, and bathroom supplies.
2. Airfare
Best month to buy: September
Typically, fewer people travel between summer and the holidays – and that means great deals on flights and hotels. If you plan on jetting somewhere for Thanksgiving, be sure to book your flight during the last week or two of September. You can usually find the best deals on plane tickets about eight weeks before your departure date.
3. Cars
Best month to buy: September
Looking for a new vehicle? Do you have to have the latest model? If you're willing to buy from the previous year's lineup, you can drive away with some serious savings. Like other retailers, dealers are trying to make room for new inventory, and they'll be looking to make deals and move vehicles quickly.
4. Appliances
Best month to buy: September
Out with the old, in with the new applies to appliances too! New models of dishwashers, ranges, washers, and dryers usually come out in September and October. So, retailers start slashing prices on the previous year's models – some times as much as 70%.
Be on the lookout for sales on holiday weekends, such as Veteran's Day too.
5. Bikes
Best time to buy: September
Want to get outdoors more? Milder weather and cheaper prices make fall the perfect time to buy a bike. Bicycle designs typically don't change much year to year. When new models arrive, you can find discounts up to 25%.
6. Apple Products
Best month to buy: September
If you're a fan of "i anythings," you'll find some serious savings on Apple products this month. Historically, Apple unveils their new products during September, so that means deep discounts on older generation models.
7. Lawnmowers
Best month to buy: September
Although it may not be necessary to mow the lawn as temperatures fall, home improvement stores will be cutting prices to make room for winter gear. According to a Kiplinger.com article, consumers can expect to see discounts of 30% or more.
8. Plants
Best month to buy: September
Here in Southeast Texas, we sometimes complain about the lack of seasons. But, warmer weather means more time to enjoy summer plants, trees, and shrubs. Be sure to check out sales at your local garden center for dirt-cheap deals.
9. Sunglasses
Best month to buy: September
Now that the kids are back in school, you're probably taking fewer trips to Galveston. But, September is a great time to stock up on shades. Shop retailers like Oakley, Sunglass Hut, REI and more, as they'll be offering storewide sales this month.
10. Wine
Best month to buy: September
For everything, there is a season - and that applies to wine too. Vineyards in the northern hemisphere typically harvest during late summer and fall. As new wine starts to arrives on shelves, wine from the previous year goes on sale.
Insider tip: Some of the best discounts tend to come from wine clubs, like wine.com.
11. Denim
Best month to buy: September and October
Just like pens, paper, and notebooks – jeans are a staple of Back to School shopping. With new seasonal fashions on the way, retailers are anxious to unload surplus inventory. And, that means great deals for you.
12. Grills
Best month to buy: September – November
In the Golden Triangle, pretty much any season is grilling season! Labor Day weekend has come and gone, so you should be able to find grills marked down 50%. As the fall months progress, prices will continue to drop. However, be aware that your selection may be more limited.
Pro tip: If you find yourself in this predicament, check out online sites that offer cash back on your purchases.
13. Patio Furniture
Best month to buy: September – October
Autumn in Southeast Texas is the perfect time to be outdoors – and get an incredible deal on patio furniture! During the fall, discounts can reach as high as 90%. But, as one Kiplinger.com article notes: the longer you wait, the smaller the selection. Just keep this in mind as you shop!
14. Camping Gear
Best month to buy: October
Craving a little time in the great outdoors? Even if you don't have a camping trip planned, you won't want to miss the opportunity to stock up on gear for your next adventure. You can find tents, fishing, and hiking gear discounted 60% to 70% during end-of-season clearance sales.
15. Vacuums
Best month to buy: October – November
Forget spring cleaning! You can save twice as much by buying a new vacuum in October or November. Discounts typically range from 25 to 40%. And, if you snag a Black Friday or Cyber Monday deal, you save even more. Some high-end bagless and cordless models are discounted at much as 60%.
16. Cookware
Best month to buy: November
Reader beware. Cheesy pun ahead. Don't say we didn't warn you! The deals are really cooking on pots, pan, and kitchen accessories in November. Leading up to the holiday season, discounts can range from 30 to 80%. If you make it through Thanksgiving, be sure to shop Black Friday and Cyber Monday sales online.
17. Wedding Dresses
Best month to buy: November
December is the most popular month for couples to get engaged. And, that means bridal stores need to make room for new inventory. By shopping in November, brides-to-be can skip the crowds and a high price tag on the dress of their dreams with discounts up to 70%.
How DuGood Can Help
Now that you know when to shop, we can help with the where! DuGood members can save big with discounts on rental cars, security, cell phones, and more through Love My Credit Union Rewards. It's just another perk of being a member!