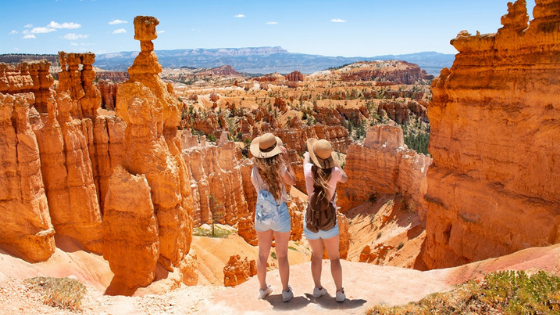 Whether you are making summer plans for a road trip, long vacation, weekend getaway or even a staycation, here are a few apps that can help you make the most of your time and budget.
1. TVFoodMaps
If you've drooled over food served at restaurants featured on The Travel Channel or Food Network, this is the app for you. It's your personal treasure map to finding and finally dining at any of the restaurants featured on over 40 different television shows. Happy eating!
2. Winnie
On the hunt for some family-friendly fun? This free app offers tips on everything from family-friendly restaurants and parks to nearby playgrounds and restrooms with changing stations.
3. ParkWhiz
Parking is a pain in most major cities, so this app helps you find your perfect parking spot. According to app reviews, users can compare prices and save up to 50% on parking fees when they book in advance.
4. ChefsFeed
Named 2017's App of the Year, ChefsFeed offers restaurant recommendations from top chefs, bartenders, sommeliers and more in most major North American cities. You can get alerts when you are near recommended restaurants, and suggestions on what to order. In addition to City Guides, the app offers exclusive food and beverage related videos and stories.
5. LikeALocal
If you want to avoid tourist traps in major cities around the world, this is the app for you. Users can book local tours and activities, and also use the app to ask locals for helpful tips about their destination. In addition, the app works offline with GPS.
How DuGood Can Help
Have you been bitten by the travel bug? Here are a few resources that might come in handy on your summer vacay.
Blog contributed by Financial Feed