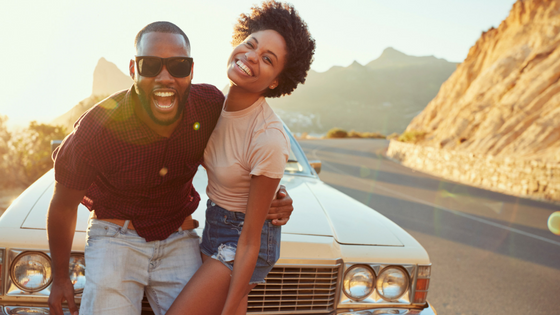 There's just something special about summer. The smell of sun tan lotion. Being care free. Feeling the sun on your skin. Adventures with friends and family.
Everyone needs the opportunity to press pause and escape the daily grind without worries. We're here to help with that! So without further ado, here are a few summer "must haves" you shouldn't leave home without.
Discounted Theme Park Tickets
Isn't Texas the best? On top of all the other goodness our state has to offer, we have epic theme parks too! Schlitterbahn, SeaWorld, and Six Flags… DuGood offers discounted tickets to all three.
And right now, we're hosting a special giveaway on Facebook. Find our post and tag a friend in the comments, and you both could win a family four pack to Schlitterbahn Galveston. Don't delay though – the contest ends on Sunday, July 15!
Mobile App
We're always super excited to see you in our branches. But, it's summer – and you have to get your tan on! If you haven't done so yet, download our mobile app. It's basically like carrying a DuGood branch in your pocket. You can make view transactions, make transfers, pay bills, deposit checks, and find free ATMs.
It's free and available for Apple and Android devices. So what are you waiting for?
Visa Travel Money
Depending on how old you are, you might remember traveler's checks. They're not around anymore, but they've been replaced by something much more convenient – Visa TravelMoney! Visa TravelMoney is extra safe because it's not attached to your account. It's also great if you're traveling out of the country because you can skip the current exchange and head straight to the ATM. We could talk about how awesome TravelMoney is all day, but we have a web page about that. Go check it out!
Bill Pay
Summer is time for fun and adventure. And with all of the traveling that happens, it's really easy to let paying bills slip your mind. So, why not let us help out? When it comes to our Bill Pay, you're the boss. You can pick the date you want your payments to be made, set up automatic payments, and you can get your bills delivered electronically to you within Online Banking!
Shared Branching
At DuGood, we're really against ATM fees – I mean really! That's why we've partnered with thousands of other credit unions across the country, so you won't have to pay them. It's called Shared Branching. Want to find a free ATM near you? Click Locations under More on our app or check out the CO-OP site.
CardValet
Ok, we've mentioned this app a time or two on various blogs and social media posts. But, it really is amazing! If you have a debit or credit card with us, it's totally worth the download. Ever lost your card? Then, you know the panic that ensues afterward. CardValet lets you turn your card on and off with the click of a button. You'll also get instant alerts every time you card and is used. And, that's not all! Be sure to head over to our CardValet page and learn exactly what this app can do.
Final Thoughts
From all of us here at DuGood, we wish you a truly amazing summer! If you have any questions about the products and services mentioned in this blog, we're happy to help. Just give us a call at (409) 899-3430 or email dugood@dugood.org.