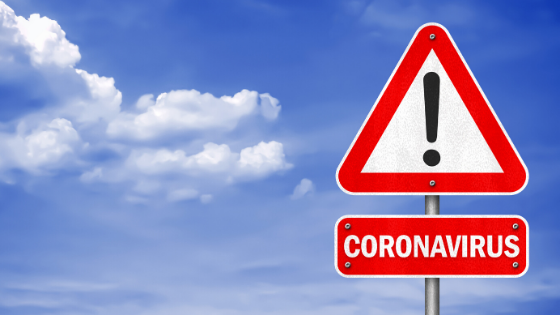 As the world watches COVID-19, fraudsters are up to their old tricks. They are preying on people's anxiety about the virus to capture their personal information. Here are a few scams to look out for as you surf the web.
Deals on Medical Supplies
We all know the saying: "If it's too good to be true, then it probably is." Beware of fraudulent emails that pretend to offer special deals on medical or health related items pertaining to COVID-19. Only do business with companies that you know and trust.
Charity & Government Agency Imposters
As communities are affected by COVID-19, those of us that are healthy have a great opportunity to do good for others. If you choose to give, do so with wisdom and caution. Criminals are impersonating companies, charities, and government agencies in an attempt to steal your sensitive information.
Never share your usernames, passwords, or account numbers. DuGood will never ask you for this type of information to confirm your identity.
Fake Maps
John Hopkin's COVID-19 dashboard has become a popular go-to source for people who want to stay up to date about this virus. As you surf and scroll, analyze URL's very carefully before clicking on them.
According to an article by Credit Union Journal, researchers have discovered "a malicious program, Corona-Virus-Map.com, that claims to provide an up-to-date coronavirus map just like the one at Johns Hopkins. It produces a map that looks exactly like the university's graphic."
Unfortunately for unsuspecting web surfers, however, malware is embedded within the map. Criminals then use this spyware to obtain your usernames, passwords, credit card numbers, and other data that's stored on your browser.
Phishing Scams
Odds are your inbox is being flooded by emails from every company you've done business with, sharing how they are responding to COVID-19. This is the perfect environment for fraudsters to launch phishing email attacks!
Rather than clicking on links within your email, the best course of action is to go directly to trusted websites like the CDC or World Health Organization for the latest updates.
How DuGood Can Help
As we mentioned before, DuGood will never ask for your sensitive information in order to confirm your identity. Never share your usernames, passwords, or account numbers.
For the latest updates on how we are responding to the virus, keep an eye on our COVID-19 Update site and our Facebook page.
Also, be sure to sign up for our remote services and security features like: