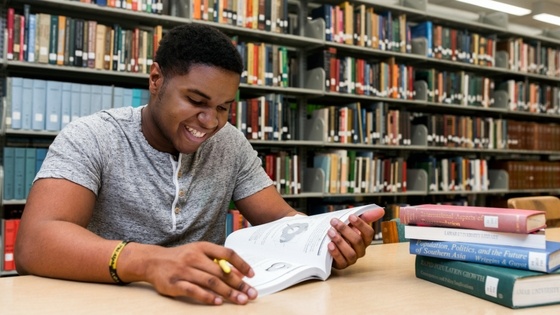 There are many ways you can supplement the cost of your education – financial aid, scholarships, student loans, and other college financing sources. However, the best option available to you is usually scholarships because you will never have to repay them. So, where can you find scholarships?
College Scholarships
Usually when you apply to a college and submit financial aid forms, you are automatically in the running for an academic scholarship – but you need to check on that. In some instances, you may need to fill out additional forms with specific questions about why you would like a scholarship. However, in addition to academic scholarships, you should check in with your intended major to see if that department provides scholarships as well. For example, a dance scholarship may be offered, but you will need to audition or submit more paperwork to apply for it. It is a good idea to speak with someone in the college's financial aid office to learn all you can about the scholarships offered in your particular field of interest.
Local or Regional Scholarships
Many different local organizations, businesses and clubs may offer scholarships for students – but you'll have to do your homework. Visit your parent's financial institution, club or service organization. Also look at the local Rotary or Kiwanis Club because they may offer scholarships to local students even if your parents don't belong to their organization. You can even check out local churches or businesses to see if they offer assistance for college. Make sure you ask your parents to check with their employer about scholarship opportunities as well. Your best place to start is with your high school counselor or the local public library for more information.
National Scholarships
There are national scholarships available that are extremely competitive; however, they provide a lot of money, so if you scored exceptionally well on your PSAT or other college entrance tests, go online to check out what is available to you.
The earlier you start your scholarship search, the better. There is no need to pay the "full cost" of your college education when there are many options available to help offset these expenses. Take time now to prepare for your future tomorrow!
How DuGood Can Help
Want to continue your education? Whether you're 18 or 80, investing in your future is always a good idea! Here's a list of our current scholarship opportunities:
Scholarship Rewards
Cash for College Challenge
Sources:
http://elementsofmoney.com/fiscal/article-details.php?articleID=8
https://bigfuture.collegeboard.org/pay-for-college/grants-and-scholarships/where-to-find-college-scholarships