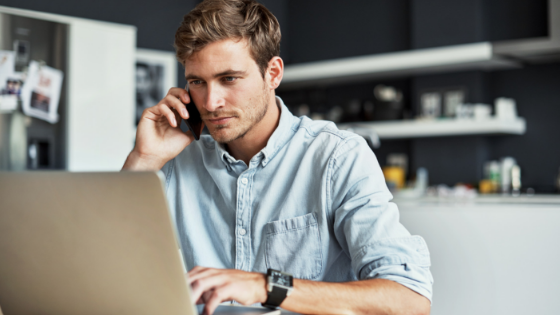 You've probably heard about identity theft – either from a corporate data breach or from a friend who lost his wallet and had his identity stolen. Unfortunately, identity theft is a crime that's becoming more and more common. If you're an identity theft victim, or involved in circumstances where you may be a victim, placing a fraud alert on your credit file can help protect your financial future.
What is a fraud alert?
By law, if you've been a victim of identity theft, you can place a 90-day initial fraud alert on your credit file. At the end of the 90 days, you can decide whether or not you want to renew it. Maybe you lost your wallet which had your license and insurance cards in it and you notice an unauthorized transaction. You can put a fraud alert on your credit file to notify lenders and others to verify your identity before extending any type of credit to you (or someone posing as you).
How can you set up a fraud alert on your credit file?
All you need to do is contact at least one of the three credit reporting agencies in the United States — Experian, Equifax or TransUnion. All three agencies offer fraud alerts for free. The credit agencies don't share alerts, so you'll need to decide whether to place an alert with all three. Each agency has a number you can call on its website to place the fraud alert.
How do I remove a fraud alert?
If you decide you don't want to have a fraud alert on your credit file any longer, you'll need to send a written request to all the agencies you contacted. In this request, you must include details of why you set up the alert and copies of your driver's license and utility bills to confirm your address.
What if I want to extend the alert?
You can place a fraud alert on your credit file for a period of seven years if you can confirm you've been a victim of identity theft. In order to place this alert, you'll need to submit all the information required to place an initial alert, plus a copy of the policy report that documents your identity theft case. Placing an extended fraud alert on your file will disqualify you from receiving any pre-approved credit offers for five years and every creditor must contact you by phone prior to approving any credit in your name.
How DuGood Can Help
Keeping our members' personal and financial information safe is one of our top priorities! If you believe your identity may be compromised, be sure to contact us at (409) 899-3430.
Also, be sure to check out our convenient services, designed with your security in mind:
SubscriberMail by HarlandeClarke® Contest Base™