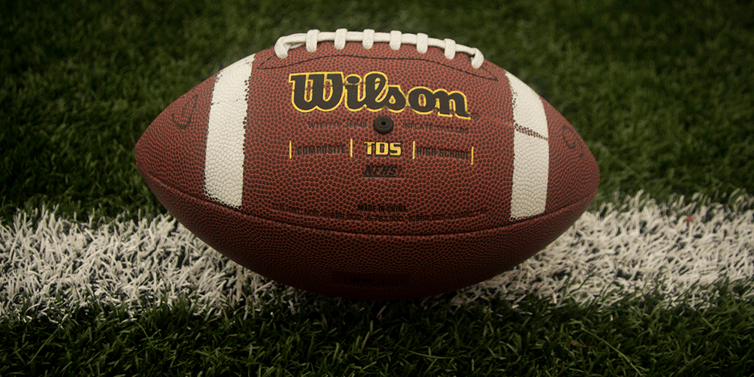 If there's one thing we love in Southeast Texas, it's football. We love talking about it, playing it, watching it.
Just give an excuse to get together with our friends! And before you know it, we'll be throwing a watch party of Super Bowl sized proportions.
Grilling, kicking back with your besties, cheering on your favorite team. Nothing could be better! Well, at least that's what you thought – until you checked your account!
So how can you make it through the season without becoming broke and anti-social? Check out our six tips to help you throw a fun football party on the cheap.
1. Plan Ahead
Ok, procrastinators – hear us out on this one! Time is money, even when it comes to football parties. Giving yourself a little extra time will allow you to find all the good sales on food and drinks. Be sure to check out the circulars from HEB, Market Basket, and Kroger weekly. There are almost always party-friendly foods advertised throughout football season.
Preparing in advance also gives you a chance to research recipes and DIY decorations if you're into that sort of thing.
2. Ask for Input
If you're going to have food at this party, you don't want it to go to waste, right? Decide who you're going to invite and ask for suggestions before hitting the grocery store.
3. DIY Food and Decorations
Ordering pizza or buying those pre-made party trays is easy, but it can really add up! Get your own ingredients and slice them up yourself. If you're really pressed for time, check out the frozen food section and buy a bag of chicken strips or appetizers. If you've already sampled store brands and know they're tasty, avoid buying name brand snacks. This could save you up to 50%
Are you the type that enjoys decorating? Be sure to search Pinterest for fun, frugal ideas. Decorate using your team's colors rather than buying items with their official logo on them, as these are much more expensive.
4. Make it Potluck
You should be able to enjoy the game too! And if you're hosting by yourself, planning a party can be a lot of work for one person. Ask friends and family to bring their favorite dish or their own meat to throw on the grill. This will give you a chance to sample something new!
Also, if alcohol is involved, ask your guests to BYOB and make sure they have a designated driver or ride home, so everyone stays safe.
5. Be Selective
Don't feel guilty! You really don't have to invite the whole neighborhood. Invite friends and family who will truly enjoy watching the game with you. If we're really honest, some folks are just looking for a free meal.
6. Keep it Simple
Worried about the main course? Skip it and serve snacks instead! Just let your guests know in advance, so they can eat beforehand if they need to.
Decorations are great! But if you're not the artsy type, don't stress about having them. Your friends are there to watch the game, not critique your décor.
Happy football season and may your team be victorious! Do you have any tips about saving on football parties or tail gates that we didn't mention here? We'd love to hear them! Be sure to share them with us on Facebook or Twitter.