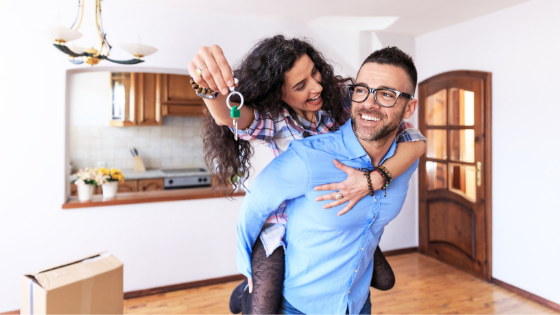 If you're planning to buy a home this spring, you should prepare now. Here are five things you can do to help you get into the home of your dreams as quickly as possible.
Get pre-qualified.
Before you start looking for a home, get pre-qualified. This way, you'll know what you can afford and can shop within your budget. Plus, you'll be a "serious" buyer to a seller. Discuss loan options with your lender and start thinking about how you plan to finance your home.
Hire a real estate agent.
You can do a lot of searching on your own, but it's still essential to have a real estate agent help you with the home buying process. Your agent can help you find a home you like, within your budget, and negotiate the best deal for you.
Find out your credit score.
Your credit score is key to getting the best loan possible. By law, you get one free credit report each year by going to annualcreditreport.com. Take advantage of this free offer and review your score. Make sure everything is in order. If your score is lower than anticipated, talk to your lender about how you can improve it before buying your home. There are things you can do to change your score in as little as three to six months. The better your score, the more options you'll have.
Save for your down payment.
The type of loan you choose determines the amount you need to save for a down payment. In most instances, though, you need to prepare for a down payment of approximately 20% of the purchase price.
At DuGood, you can put as little as 5% down towards the purchase of your home!
Get your documents in order.
If you know you're ready to buy within the next three to six months, start a file to use for documentation purposes. Ask your lender what you'll need for the loan and start preparing now. Some of these documents include paycheck stubs, W-2s or I-9 tax forms, bank account statements, investment statements, details on current real estate holdings, or tax returns. Keep this information updated for your lender when you're ready to buy.
How DuGood Can Help
Think you might be ready to apply for a home loan? Our EZ Mortgage app makes the process so simple!
Complete the whole process on your phone or tablet
Receive your pre-qualification notice within one day
Submit documents without ever coming to the credit union
Receive real time updates for you and your realtor
At DuGood, you'll get great local service from people you know and trust! Your loan stays at home, and we won't sell it to another lender. Have questions for us? Just give us a call at (409) 726-2126.
SubscriberMail by HarlandeClarke® Contest Base™