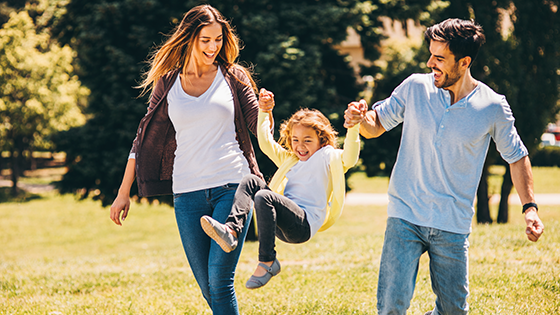 For those looking to take control of their outstanding debt, debt consolidation is a viable option. When deciding to consolidate, a person can take multiple bills and merge them into one account for one monthly payment at, hopefully, a lower interest rate. There's also an added benefit of only managing one account per month instead of trying to keep up with multiple accounts.
HOW TO CONSOLIDATE YOUR DEBT
There are a few steps to take to consolidate your debt.
1. Tally Up Your Total Debt
Take a moment and add up all your debt from all outstanding accounts. You'll want your loan proceeds to cover the sum of your debt.
2. Compare Interest Rates
Compare interest rates to determine which consolidation method works best for you. You'll want to make sure you're consolidating at a lower rate to save money. The rate, term and payment will help identify which loan type fits your budget best.
3. Determine an Affordable Payment
If you don't have a household budget already, start calculating the cost of monthly bills such as food, housing, utilities, and transportation. Once that's all calculated, analyze how much money is left over to pay on your debt. The best choice will always be to pay as much as you can at the shortest term. However; a longer term with lower payments may fit in your budget better. Loan types and terms vary, so read step 4 to help determine which loan option works for you.
Calculate your monthly payments>>
4. Consider Your Consolidation Options
There are multiple ways to consolidate debt. Each of them is designed for a different situation, so make sure to weigh the pros and cons.

Let's discuss a few options that are the most popular.
TYPES OF DEBT CONSOLIDATION


PERSONAL LOANS
A personal loan is an unsecured loan, meaning the borrower doesn't have to offer up any collateral. In some cases, this could mean slightly higher interest rates due to the increased risk. A personal loan is for a fixed amount that is paid monthly over the life of the loan, which usually ranges from 12 to 60 months. Once the loan is paid in full, the account is closed.
HOME EQUITY LOANS
If you own a home, and have enough equity, you could use its equity to borrow against it. This means your home is the collateral, and you'll likely secure a higher loan amount with a lower interest rate. It's an affordable way to borrow. Plus, you can use the money for any purpose, to consolidate debt, pay for college or home repairs.
DuGood's home equity loans offer terms up to 30 years, with low rates and NO Closing Costs! Learn more about DuGood's home equity loans, apply now, or call our mortgage experts at (409) 726-2126 to see if this option would be best for you .
CREDIT CARD BALANCE TRANSFER
A credit card balance transfer allows you to transfer the balance of a higher interest card to another card with more attractive benefits. When considering this option, read the fine print to understand any fees involved with this transaction, such as a balance transfer fee. Usually, these deals come with an introductory low-interest rate period, so if you can pay off your balance within that time frame, you'll be in good shape.
When considering options for any type of debt consolidation, make sure it fits your unique financial needs, budget, and timeframe for paying off your debt.
WHY DUGOOD?
Because helping others is always at the heart of what we do; we have a reputation for looking out for our members' best interests. We'll be happy to help you determine the best debt consolidation option for you and your family. Simply give one of our experts a call at (409) 241-2248.
Love all things good from DuGood Federal Credit Union? Then, don't forget to follow us for the latest news, trends, and events on Facebook, Instagram, Twitter, and YouTube.