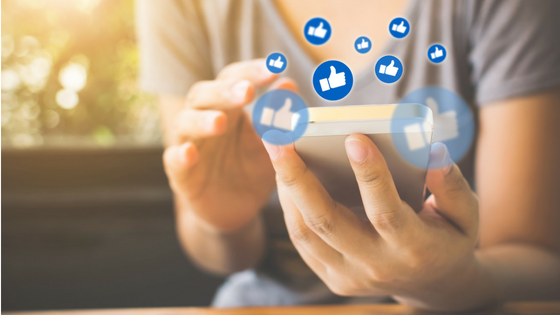 Every day hackers prowl social media networks looking for victims. They use spyware to remotely access your phone, laptop, iPad or computer through downloads, emails, or instant messages in hopes of obtaining your social media passwords.
Identity thieves gather personal information about their victims from what they post on social media – birthdays, email addresses, cell phone number, and more. Then, they hack into email accounts and have access to all sorts of personal information. Beware, the information you post about where you are can actually invite burglars or thieves to your home or business because they know you're not there.
How can you protect your information?
Here are some ways to protect your social media accounts, so you can network with friends, family, and customers with peace of mind:
Create strong passwords that include symbols, numbers, and capital letters. Don't use common passwords, like your child's name, spouse's name, or birthday.
Choose enhanced privacy options on your social media sites to protect your personal information and be careful what you post. Personal information, such as your children's names or photos — or your full name and address, can be used by hackers and stalkers to stalk you, cyber bully, or even steal your identity.
Install updated anti-virus and anti-spyware on your computer to protect you from malware, viruses, and spyware.
Keep your critical applications updated, such as your operating system and internet browsers (which are prone to hacker attacks).
Avoid using social media on public devices — if you do, log completely out after you use the device.
Don't click on social media links that look suspicious — even if they're from friends or family. You never know if they've been hacked. And, don't "re-friend" someone — that's usually an indicator that someone has been hacked.
Hackers are constantly looking to access your personal information, so protecting your privacy on social media is worth the effort. Do what you can to keep yourself and your family safe online and always think about what you post.
How DuGood Can Help
At DuGood, your safety is our priority. Interested in reading more articles like this one? Be sure to check out our Security Center and follow us on social media. We post fraud prevention tips periodically to help keep your accounts safe.
SubscriberMail by HarlandeClarke® Contest Base™