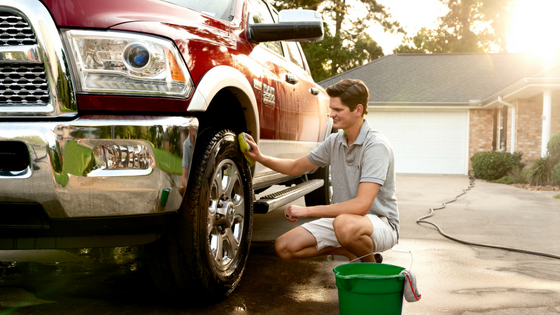 Ah, the journey of auto buying! You found a car you love, and the price is just right…
Pump your breaks! Before you drive off into the sunset, it's important to know the total cost of owning your vehicle goes far beyond just the sticker price. Be sure to consider these six factors, so you don't blow your budget.
Fuel. What kind of mileage does your car get? If you drive a larger vehicle, you may spend more for gas each month. And, if you use premium fuel, the cost is even higher.
Maintenance and Repairs. You'll need to cover regularly scheduled maintenance on your vehicle – oil changes, tire rotation and replacement, battery inspection, and more. Check your owner's manual to see what needs to be done every month.
Annual Taxes and Fees. You'll be required to pay state and local taxes, license, title and registration fees that can cost hundreds of dollars each year.
Insurance. Shop around to find the best auto insurance for your vehicle. Different models, your driving history, and other variables determine your total costs.
Depreciation. Depreciation may be the largest car ownership expense, especially if you buy a new car. Do your research. If the car you're interested in depreciates rapidly after a few years, either find a different car, or consider selling it before it hits that drop off point.
Financing. The rate and term on your auto loan will affect the total cost of your car. Shop around to find the best deal. And be sure to check out the options available at DuGood – we can help you get the car you want at a price that fits your budget.
SubscriberMail by HarlandeClarke® Contest Base™