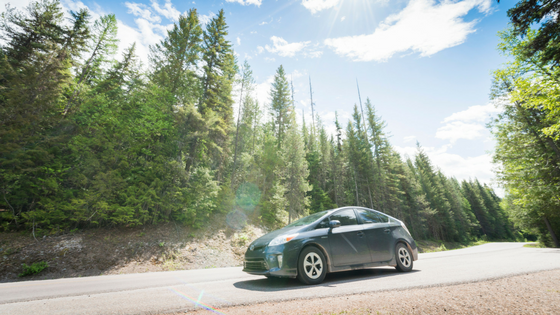 Are you in the market for a hybrid vehicle? They're great for the environment but drive a little differently than conventional cars. Here are a few things to consider if you're looking for a hybrid.
Make sure you can fill up your car with gas if there are no charging stations available. For longer trips, you may need to rely on gas to get you to your destination.


Hybrid engines are usually smaller and lighter, which makes them more efficient compared to other cars.


Many hybrids offer "regenerative braking." Basically, the energy produced when you brake is funneled back into the battery, helping fuel the rest of the car (and extending the life of the battery).


Hybrids run quieter than the average car, which can throw you off.


Be sure to test drive before you buy. Hybrids drive differently, so it could take a little while to get used to them.


Most hybrids have a higher sticker price than other cars. In fact, if you're looking for an inexpensive car with great fuel economy, a hybrid may not be your best choice.


You may be eligible for a tax break when you buy a hybrid (but check with your tax advisor first).


Hybrid vehicles tend to hold their resale value compared to conventional vehicles.
How DuGood Can Help
Whether you're in the market for a hybrid… or something a little different, DuGood is here to help. Just think of us like a GPS app for your auto buying journey.
Shop for your new ride with EZ Auto Buying – Check out the inventory at local dealerships, research and compare videos, get CARFAX, and so much more.
Check out our latest offer – Right now, we're offering $250 cash back and no payments for up to 90 days on auto loans.