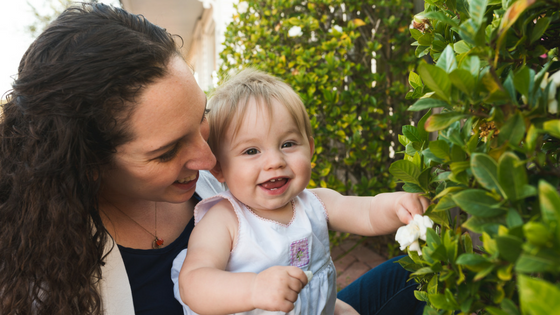 When Hurricane Harvey arrived in the Golden Triangle, no one anticipated the devastation it would leave behind. Witnessing such destruction in our cities is truly overwhelming.
But, do you know what else is overwhelming? The courage, selflessness, and love shown by Southeast Texas… We live in a community full of heroes!
If you're reading this blog, and you've experienced damage or loss of any kind, we want you to know that our thoughts and prayers are with you.
We're here to help in the days ahead. Let's take the first step together. Here are a few tools to help you move forward after Hurricane Harvey.
1. Getting on the Road Again
Harvey claimed many vehicles in its flood waters! To help you get back on the road again, we're offering special rate discounts and no payments for 90 days on pre-approved auto loans.
2. Deferring Loan Payments
You've probably heard us say it before. We don't want our members to stress about money. We want you to FEEL GOOD about your finances! As of September 1, we automatically deferred payments on all consumer and mortgage loans for 30 days (applies to loans less than 45 days past due).
If you don't want the deferral, please make your payment as scheduled, and interest will continue to accrue as normal.
3. Hurricane Harvey Recovery Site
Recovering from Harvey is definitely a process. There's so much to think about! So, we tried to compile all the information you might need in one place.
On our Hurricane Harvey Recovery site, you can:
Get tips on safely cleaning your home
Learn how to replace and salvage important documents
Apply for FEMA assistance
Much more!
4. Pack A Purse for a Woman in Need
Looking for ways to give to others? Grab a new or gently used purse and head to your local branch. You can fill it with items like:
Toothbrush and toothpaste
Deodorant
Baby wipes
Feminine hygiene products
Brush or comb
Shampoo and conditioner
Lipstick
Lip balm
Hand sanitizer
$5 in cash
Face cream, hair items, etc.
5. Donate to our Harvey Relief Fund
Harvey robbed many of our employees, board members, and members of their homes and belongings. If you'd like to help, there are two ways you can give:
Bring Items to your local Branch:
Wet wipes
Hand sanitizer
Hygiene products
Insect repellant
Shampoo and conditioner
Toothbrush and toothpaste
Brush or comb
Sheets and pillows
Give a Cash Donation
DuGood is matching $2 for every $1 that you donate. Stop by your local branch, or you can give using PayPal.
Wrapping it all Up
At DuGood, our heart has always been about giving back, and no hurricane can wash that away! We're so thankful for our employees, members, and all the good things we see happening in our community. Together, we will recover – we are Southeast Texas strong!